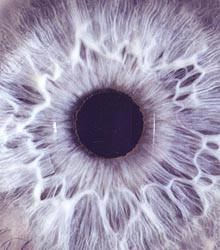 Who is The Expat Guy written for?
This website is written for people THINKING about moving overseas, thinking about a career or a life in foreign country.
It is meant to help open your eyes to the possibilities and also the problems that come with living and working in a foreign culture.

This site is not intended to help you compute or compare compensation packages - there are already many that do that, but there are not so many that address the more mundane issues, that are often times even more important.
This site is not meant to sell you tour information or sell you hotel rooms either. It is written to help you sort out if a life overseas would be interesting, useful and productive for you. And, if it might be so - what the many things are that you will need to consider - in addition to compensation packages (which we won't address at all).
We will talk about:
If working overseas is appropriate for you
What kinds of work people do overseas
What kind of quality of life you might expect overseas
How to find good advice
Health and Medical Issues overseas
Medical Insurance Overseas
What's the "downside" of working overseas - what if things go bad?
How long does it take to adjust to living overseas?
Should you use a recruiter to find a job?
What documents to you need to have on hand for a job search?
What is you are handicapped? Gay? Have tattoos or piercings?
What about cultural issues?
What to sell and what to store.
Should you sell or rent out your house (if you own one)?
Should try to manage your house from overseas?
What questions should you ask about your potential employer to determine if they are reputable?
What is you are married and/or have children? What consideration should be given to family?
What about banking from overseas?
What about visas and working papers?
What about xenophobia and jingoism that occurs in foreign countries?
How should you plan for your financial success?

How should you plan for your eventual return home?

How might you plan for your retirement overseas?
and
Much MUCH more!